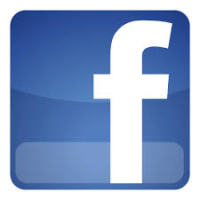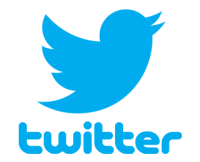 General body meetings of the Montgomery County -Radford City - Floyd County NAACP take place on the 4th Sunday of the month (but not in July or December) at 3:30 PM. (Location subject to change.) Call 540-382-6751 for notices. Membership forms are available at all meetings. All are welcome. ​

Next meeting: The April General Body Meeting of the Montgomery County-Radford City-Floyd County Branch of the NAACP will be held on Sunday April 22 at 3:30 pm at The Old Hill School Community Center (formerly known as the Christiansburg Community Center), 570 N. High Street in Christiansburg. All are welcome.

​The CREDO presentation will be by Preserve the NRV.  All are welcome.

A statement from President Tim Sands 
To the Virginia Tech community:


Leadership in Athletics reacted quickly and with clarity in addressing the incident last weekend. The team has reached out to schedule a meeting with the Black Organizations Council (BOC) and, to start, I have asked to meet with the BOC as well. While we discuss and debate the intent, the context, and the remorse expressed by the students involved, we would be missing an opportunity if we did not accept the reality that this incident is not an isolated one at Virginia Tech, in our communities, or in our country.

Let us use this moment to confront our own biases, cultural misperceptions, fears, and aggressions.  If we aren't sure if someone will be offended by a remark or an action, let's ask rather than assume. If we learn that words or actions are offensive to others, let's commit to understanding why. If we hear a friend say something that we know is offensive to others, let's share our understanding with that friend.

We cannot practice Ut Prosim without empathy, and we cannot develop empathy without curiosity and a commitment to learning more about the lived experience of others every day.

We can start the process of embracing a larger world view by participating in formal and informal events that fill the spring calendar.  Some of those events are listed below.

Thank you,

Tim Sands,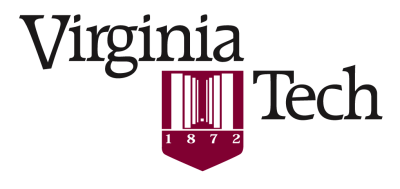 ​​​​​​
​
Dear Virginia Tech Community Members:
We, as a body that dedicates our efforts to the fight for equality of all people, disavow not only the actions of said team but the inaction of faculty, staff, and most notably, the administration of this university.
We, the executive board of this collegiate chapter, DEMAND the immediate disavowing of this behavior by President Timothy Sands through statement to the Virginia Tech community and student body. We, the executive board of this collegiate chapter, DEMAND immediate disciplinary action by the Virginia Tech Athletics department as well as the Department of Student Conduct. This most recent incident is one of many racially charged incidents affiliated with the University. The lack of public responses from university officials reinforces a history of complicity and apathy when it comes to racial incidents at Virginia Tech and a lack of advocacy on behalf of students of marginalized identities.
This type of offensive language contributes to an unwelcoming and harmful campus climate for black students. The lacrosse team incident is a small reflection of a larger pattern of Virginia Tech's racist and/or middle of the road approach in addressing social injustices at the University, including: the protection of a "self-proclaimed" White Supremacist English TA whose exposed racist ideology led to the doxing of a student activist, an upcoming event led by the controversial group TPUSA, hosting Charlie Kirk on campus this semester in light of the violence that occurred after his talk at CSU, and the sponsorship of professors like Charles Murray, whose pseudoscience supports a flawed link between race and intelligence. When non-identifying Black people say the epithet, "Nigga/Nigger," it relates to a violent, racial history. "Nigga/Nigger" speaks to a culture of violence against Black people like the very recent murders of Alton Sterling, Stephen Clark, and Danny Ray Thomas. We are in violent times and our campus should be a safe home for all of us.
While VT espouses a commitment to diversity and inclusion, as shown in statements regarding the Diversity Strategic Plan and the Principles of Community, we do not believe that this institution can be genuinely invested in its diversity and inclusion initiatives while at the same time protecting the "freedom of speech" of those who find our identities threatening and of less value. We are not in an environment that operates from a perspective of support, resources, and wellness for Black students. We are still without adequate staffing of counselors of color, low faculty/staff, scholarships/funding for current Black students, and a responsive BIAS team that addresses our needs and safety. Black student enrollment and retention remains low and is not as competitive as other schools because of our history and lack of supportive structures, both social and financial.
In addition to these demands, we want to reassure any students that feel uncomfortable in light of this recent incident, to express this discomfort and disappointment to respective members of university administration. We also encourage the community to continue to speak out to us so that we can further represent the affected members of the student body.
Please be assured that BOC and the VT NAACP are currently engaged in meetings with VT Administration, the athletics department, and the lacrosse team in discussing how to move forward from here and what justice and equity will and should look like. We are looking for direct steps and actions from administration and athletics in these collaborative meetings. We are looking for action items that will last a lifetime. We will keep you all updated as we progress and appreciate your support and patience.
We, as tuition paying students of this institution, are often reminded by constant public relations campaigns and the Virginia Tech Athletics department that "This is Home". In accordance, we seek to remind this university that we, the underrepresented students of this university, are here too, our voices will be heard, and this is also our home!
The Executive Board of the Virginia Tech NAACP Virginia Tech Black Organizations Council Board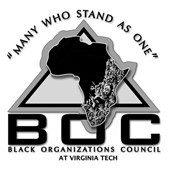 Have you been discriminated against in the NRV? 
One way you can help support us, both visually and financially, is to buy a branch NAACP t-shirt. Short-sleeve shirts are $12 (s-m-l-xl) and $15 (xxl-xxxl), long-sleeve shirts are $15 (s-m-l-xl) and $20 (xxl-xxxl). Last call, size-selection is limited. Contact Allen Palmer ​​​​​​​​​​​​​​​​​​​​​​​​​​​​​​​​​​​​​​​
pal1031@verizon.net
 to purchase a shirt. Wear it proudly!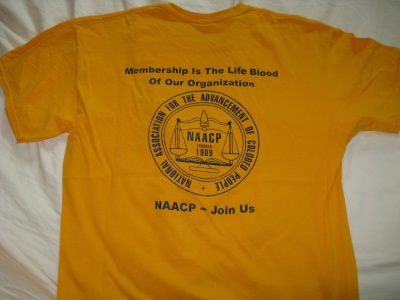 ​​​​​​​​​
SAMUEL H. CLARK MEMORIAL SCHOLARSHIP Award
   
The Montgomery-Radford-Floyd NAACP is  pleased to be able to award up to five $ 1,000 scholarships to graduating High School  students in our Branch jurisdiction that meet the qualifications.  Please see attached application guidelines and application form.  Please encourage Youth to apply. 
Applications MUST be postmarked by May 1, 2018 to be considered.  Electronic submission to this email address is acceptable. dhtravis@yahoo.com

1. High School Graduating Senior attending a 2 yr. or 4 yr. College/University or Technical School in the Fall of 2018;
2. Current member of the Montgomery Co/Radford City/Floyd Co. NAACP Youth Council as of January 1 of graduating year; or a child or grandchild of a current NAACP member of the Montgomery Co/Radford City/Floyd Co. Branch of the NAACP;
3.  Residency in Montgomery Co-Radford City-Floyd County
4.  Reference Letters from 2 individuals (teacher, pastor, community leader, employer)
5.  Copy of High School Transcript & Copy of College acceptance letter
6 . A student who submits a fully completed application attached and postmarked on or before May 1, 2018. Awards will be sent directly to student by end of July 2018.
Applications to be mailed to:
M-R-F NAACP Scholarship Program P. O. Box 6044 Christiansburg, VA 24068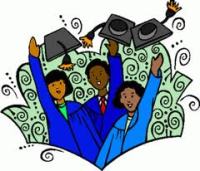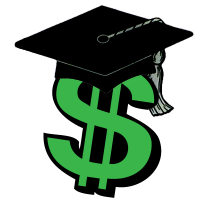 ​​​​​​
Montgomery County-Radford City-Floyd County NAACP Branch 7092

What We Did in 2017
Focus: Advancing the CAUSE (Communication, Advocacy ,Unity, Strategies, Evaluation)
Executive Committee Highlights
 Served on advocacy committees, attended and participated in numerous community activist events with VT Panel Discussion, Showing Up for Racial Justice, NRV Indivisible, and Virginia Organizing
Received approval from National for event affiliation with Christiansburg Police Department, League of Women Voters, and NRV Reentry Council
Revised and updated Branch Bylaws
 Had Branch President attend and serve as delegate to the NAACP National Convention in Maryland
 Served as delegates at the Virginia State Conference in Richmond with Branch President, Branch Secretary, Political Action Chair and Youth Advisor
Got approval at the VA State Conference for our drafted resolution to revisit the Area-Chair expectations
Information Team: Ongoing Updates for Information and News Team Leader: Debbie Travis

Engagement:
Website: 1,207 Visits, 3.143 Page views
Facebook: We went from 219 to 317 followers ,162 Posts ,12,277 People Reached, 824 Page Views, 6 Messages
Twitter: Started Twitter account in March, 28 Tweets, 8 Followers
Publicity: Published articles on MLK Celebration (January), Juneteenth (June), Freedom Fund Banquet (October) in the Roanoke Times and The News Messenger and announced upcoming events
CREDO Presentations: Scheduled eight CREDO (Creating Civil Rights Education Development Opportunities) held throughout the year at General Body meetings. Presenters included representatives from the Virginia State NAACP, Virginia State Delegates from our service area, from local black organizations, the Virginia Education Association, and businesses, as well as community resources.
Awareness Team: Research & Relationship Building Team Leader: Rita Irvin
Education: Facilitated the distribution of Reentry Resources; posted Black Facts on website; hosted "Effective Parent Advocacy" Panel Discussion, started planning for "School Success Tools" project, had representation on Dialogue on Race Education Summit and NRV Reentry Council
Religious Affairs: Organized Town Hall Sessions held in Radford (10/9), Christiansburg (10/16), and Blacksburg (10/23) for pastoral and community involvement. Addressed community needs.
Health/Economic Development: Started the planning phase for promoting business summits and participation in health events
College/Young Adult Connections: Attended meetings with Radford University College Chapterand an event sponsored by VT NAACP Chapter members. Found 7 potential young adult participants who were made aware of NAACP involvement activities and/or are considering involvement
Civil Rights/Social Justice Team: Law and Order Advocacy Team Leader: Alvin Humes

Criminal Justice/Prisoner Support: Represented the Branch with President and Prison Affairs Chair during Job Fair at Bland Correctional Center; co-sponsored 13th Screening and Discussion;

Legal Redress: Conducted ongoing investigations and gave referrals for reported discrimination. Revised the "Discrimination Report Form" for easier completion.
Veterans Affairs: Held Veterans Day Program for "Honoring All Who Served."
Financial Stability Team Team Leader: Allen Palmer
Finance: Completed and submitted financial reports with assessments to State and National
Fundraising Events/Projects
 Annual MLK program held engaging the community and received Scholarship Funding. Awarded two Community Service Awards.
 Bus Trip to the National Museum of African American History and Culture in Washington, DC – 60 attendees providing additional fundraising to Branch.
 Annual Juneteenth Celebration – co-sponsored and supported the NAACP Youth Council
 Annual Freedom Fund Banquet held with 380 attendees providing fundraising to support civil rights efforts locally and nationally. Net profits to Branch exceeded $ 6,000
Samuel H. Clark Scholarship,  Awarded $500 to a Blacksburg High School student. Revised 2018 guidelines and increased the award amount from $500 to $1000 up to five awards.
Approved acceptance of William Alderson Scholarship Funding at VA Tech for minorities in honor of the NAACP Branch by a Life Member of the Branch
Membership: Initiated Membership campaign and increased our membership count to 325 with five fully-paid Silver Life Memberships.
Political Action: Met two times with Congressman Morgan Griffith on civil rights legislation; co- sponsored Christiansburg & Blacksburg Mayoral, Council, and House of Delegates Candidate Forums and "Who Gets to Vote?" Program; attended Blacksburg and Christiansburg Town Council, Montgomery County Board of Supervisors, and MCPS School Board meetings.

Sent letters to representatives regarding the Attorney General and a proper response to the Affordable Care Act. Members helped citizens register to vote.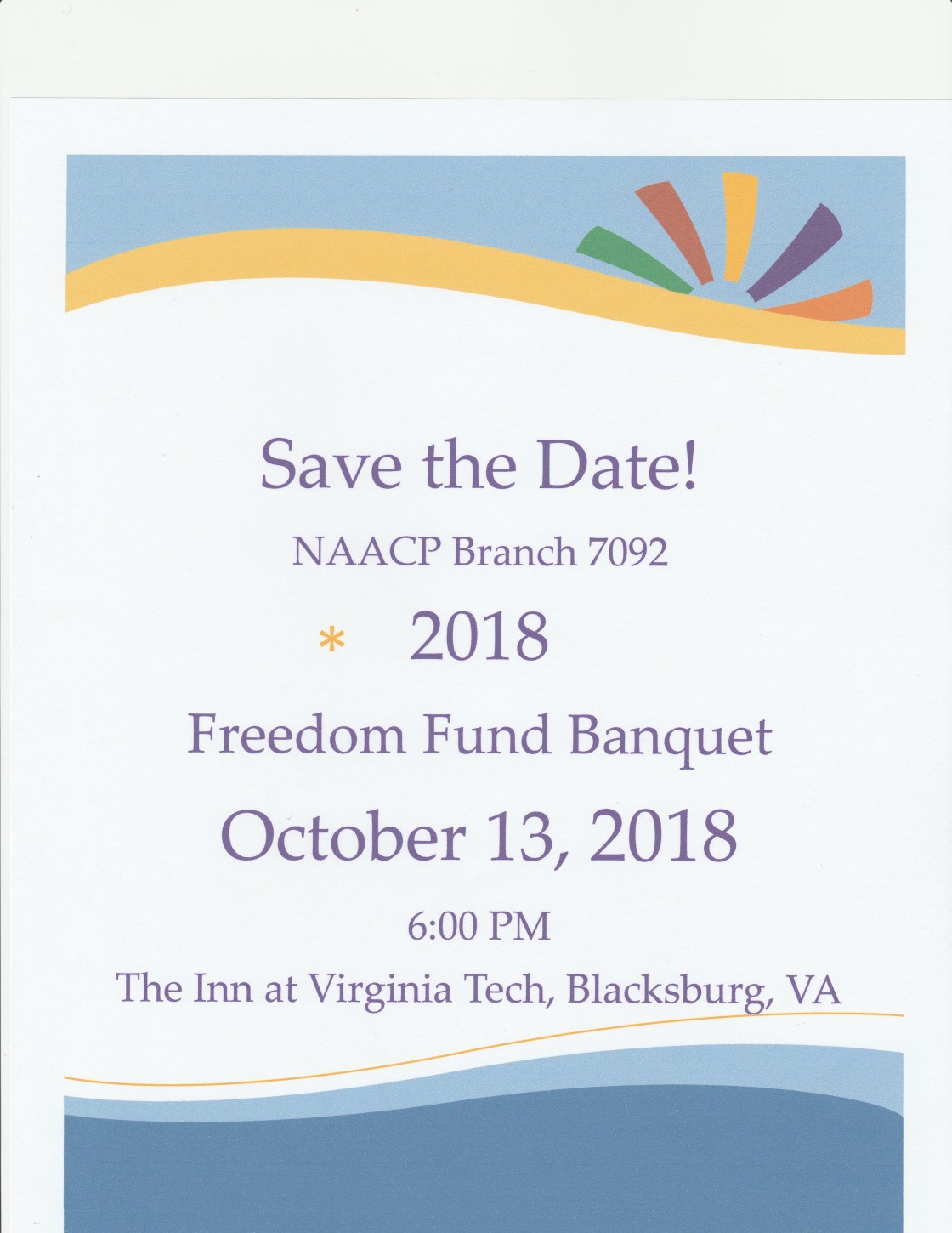 NATIONAL ASSOCIATION FOR THE ADVANCEMENT OF COLORED PEOPLE
​

​​OUR MISSION
The mission of the National Association for the Advancement of Colored People is to ensure the political, educational, social, and economic equality of rights of all persons and to eliminate race-based discrimination.
VISION STATEMENT
The vision of the National Association for the Advancement of Colored People is to ensure a society in which all individuals have equal rights without discrimination based on race.
​

OBJECTIVES
The following statement of objectives is found on the first page of the NAACP Constitution - the principal objectives of the Association shall be:
To ensure the political, educational, social, and economic equality of all citizens
To achieve equality of rights and eliminate race prejudice among the citizens of the United States
To remove all barriers of racial discrimination through democratic processes
To seek enactment and enforcement of federal, state, and local laws securing civil rights
To inform the public of the adverse effects of racial discrimination and to seek its elimination
To educate persons as to their constitutional rights and to take all lawful action to secure the exercise thereof, and to take any other lawful action in furtherance of these objectives, consistent with the NAACP's Articles of Incorporation and this Constitution.